It is not easy to serve tasty, appetizing food to a large number of people in a restaurant. When is this not easy? When your commercial kitchen is not equipped with key equipment and tools, prepping, cooking, and then serving food will obviously become a difficult task for the staff. The good thing is, there are companies online such as Gillette Restaurant Equipment that provide both new and used commercial kitchen equipment for sale. If you need any type of commercial kitchen equipment, you can visit our stores physically or shop online at our website.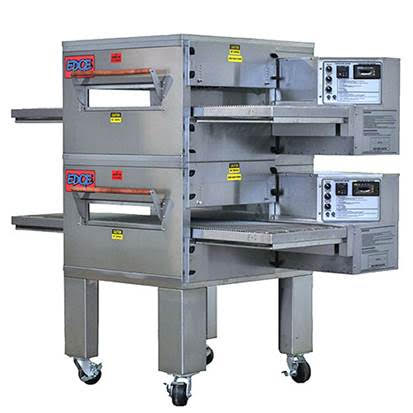 In this blog, we will explain to you why a tilting skillet is a must for every commercial kitchen. We have listed down some points for this purpose. Let's take a look at them.
For different cooking methods, different types of cooking devices are required. In kitchens, you can find cooking tools such as pots, pans, and other similar devices. Although these tools are useful, they tend to make the kitchen a bit cluttered and slow down the cooking process. This is where a tilting skillet shines, which is designed to do the job of several other kitchen tools. A tilting skillet can grill, fry, braise, steam, saute, simmer, boil, and do much more.
There is a lot of activity in commercial kitchens of successful restaurants. A lot of the times, chefs and cooks bruise or cut themselves or run into each other while doing their jobs. This should not come as a surprise as these professionals work with objects that are hot and equipment that are sharp. Adding a tilting skillet to your commercial kitchen will surely bring down the aforesaid incidences as this commercial cooking equipment is very safe to use. As a matter of fact, people with no culinary background or training can also use this equipment.
Electric stoves are good electrical heating devices to cook and bake but since time is of the essence in a commercial kitchen, these devices are not ideal as they take some time to heat up before you can use them for cooking. What's a better alternative? Tilting skillet. It will heat up in no time and will allow you to serve your customers with delicious food quickly. Plus, they are also known being energy efficient.
If interested, you can buy both new and used tilting skillet from us. Not just tilting skillet, you can also purchase virtually every key restaurant cooking equipment for sale from Gillette Restaurant Equipment.