Opening a bakery? If everyone fawns over your blueberry cheesecakes, pastries, brownies, and bagels, then this is a great business opportunity for you!
As with any other food business, bakeries require a substantial financial investment in equipment. If you want to go big, cater to more customers and expand your menu, you will definitely need commercial-grade baking machines in this hyper-competitive space.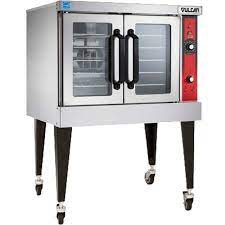 Here, the question may arise: should you go for new bakery and catering equipment or used ones? Both have unique sets of advantages, and in this blog, we will list them out so that you can arrive at a well-informed decision.
Buying Second-Hand Bakery Equipment
Cost-effective: Second-hand bakery tools and machines are clearly a winner when it comes to savings. Since opening a new business involves considerable expenses, you may want to proceed with caution and lay low until you break even. From the purview of affordability, it makes sense to buy second-hand bakery and restaurant kitchen equipment.
Immediately available: Refurbished bakery equipment is always in a ready-to-be-dispatched condition. So, you may end up saving a significant amount of time and be able to open your facility sooner than expected. New baking machines are often made-to-order, so you may want to opt for gently used commercial baking and catering equipment if you are hard-pressed for time.
You may find old, famous models: Fancied a particular piece of baking equipment when you were a student? You have a high chance of getting discontinued models in the used baking equipment market. This can be a blessing in disguise for people who love specific, old-world machines that are not in production anymore.
Buying New Commercial Baking Equipment
Unused and brand new: Wheeling in sleek, shiny, and brand new ovens, fryers, and mixers can be exciting, especially for the passionate baker! You finally have access to the latest cutting-edge machines to test your innovative baking ideas. In addition to this, it also translates to lesser time spent on repairs in the first year.
You get a warranty on new bakery and catering equipment: For businesses, warranties can be extremely useful. It safeguards your financial health if or when expensive repairs or replacements are needed. Moreover, you may also be eligible for rebates or free maintenance services.
More options: Eyeing a particular brand or a model that released recently? You will find your pick more easily if you choose to go down the "brand new" path. Getting the latest offerings might prove to be difficult, especially if you don't know the market that well.
Final Thoughts
Now that you know the benefits of both, do consider your preferences, needs, and budget before you take the leap. At Gillette Restaurant Equipment, we have an extensive collection of brand new and gently used bakery and catering equipment for your commercial needs. From new convection ovens, mixers, dough sheeters, used bagel equipment, bread slicers, donut fryers, to assorted baking accessories, we have them all! If you have any questions about our offerings, do get in touch with us at 508-867-4028.