Buying an ice machine for your restaurant can be rather confusing and overwhelming. With so many models and options available on the market, choosing the one that best suits your unique business needs is, indeed, not a piece of cake. Unless you are buying a used ice machine, which is what most restaurants prefer, you will have to pay meticulous attention to its features and specifications and avoid common mistakes that buyers make.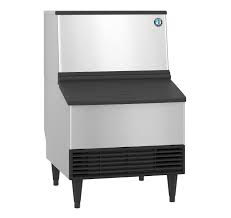 Here are the three common mistakes you should avoid when buying an ice machine:
Buying an incompatible machine with your plumbing
Since ice machines require a constant supply of water to produce ice, you need a unit that is compatible with your facility's existing plumbing system. If it is incompatible, the result can be leaky inlet valves, undersized cubes, or even compliance issues with the regulatory authorities.
Buying the wrong type of machines
Today, a multitude of ice makers are available, each designed and manufactured for different business purposes. For example, a modular ice machine is designed to produce 250 and 1,000 lbs. of ice per day. Likewise, countertop models are made to sit on the countertop and are ideal for small facilities. That said, if you require 1000lbs of ice or more per day, investing in a countertop or any other model that produces no more than 400lbs of ice per day would not be a decision to feel proud of. Even if you are buying a used restaurant equipment ice machine, it's best to buy the right type of machine suited to your needs for the best results.
Going beyond what you can afford
Many restaurant owners are under the mistaken impression that expensive ice machines will fulfill their needs best. Though it may be true for established businesses, new businesses shouldn't go for overly expensive machines and drain their financial resources. If your budget is tight, which is most often the case, there's no harm in buying a used restaurant ice machine, and there's no smartness in breaking your wallet for a new one.
Looking for a new or used ice machine for your restaurant? Get in touch with us to discuss your requirements.